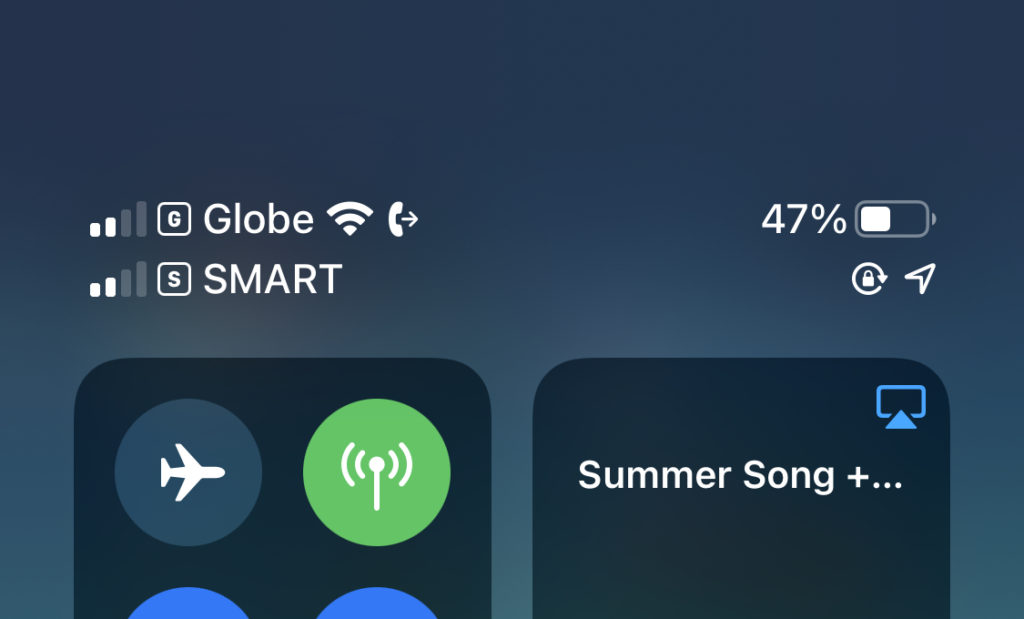 My role at work is partly DevOps. This means that there are rare instances that even if I'm not at home (where internet is reliably available), I might get an alert where a server is not working as it should.
I have mobile data plan from Globe for that. Globe is usually good within cities. The more remote I get though, the less reliable it becomes. My initial solution was to get another phone and line from Smart (competitor).
However, I have minimalist tendency. Paying for two plans monthly feels wasteful. Especially during this pandemic where I barely use both.
I also didn't like having two phones with me all the time.
Solution: Globe eSim + Smart Magic Sim
My primary network is Globe. I don't mind paying monthly for this because it's the same number I used for years. Good thing that they offer eSim which is supported by my phone.
The process was easy. Go to Globe store, ask for conversion from physical sim to eSim. They will then provide a QR code a phone can scan to register the number. That's it. The eSim solution eliminated my need to carry two phones all the time because I can put in another sim to my phone.
For Smart, I recently found out that they are offering a new product called Magic Sim. It has non-expiring data at P399 for 24GB. Non-expiring! I only need to pay for it when I use it. I dropped the Smart plan I used to have which I was paying for P3500/monthly (easy to justify pre-pandemic) and replaced it with this one.
End result is I have a single phone with two sims from different network. I'm only paying monthly for my primary network. My phone auto-switches network depending on availability of internet.
#
I know this is borderline penny-pinching (which I try not to do). But I like keeping my personal lifestyle low-cost. I also enjoyed eliminating the waste I feel every time I do my budgeting.