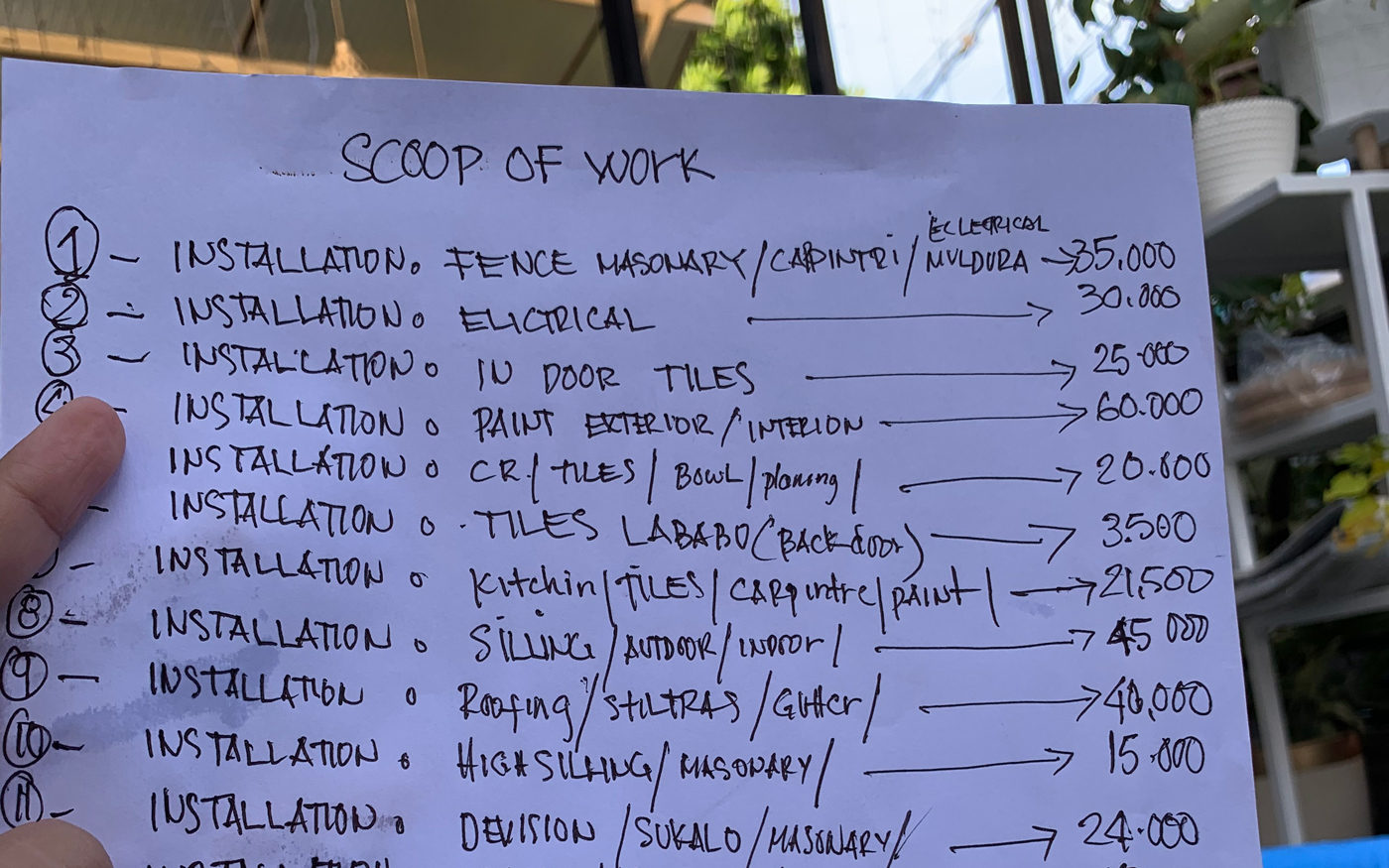 I used to be too critical with grammar and spelling (on myself and other people). I had instances when if I'm not sure I'm absolutely correct, I'd choose to stay silent than say what I wanted to say. Out of fear of being wrong.
Misspelled words here doesn't mean I'm better than this person. I couldn't even do anything listed here myself. I don't have his skill.
I understood that "scoop" meant "scope", "high silling" meant "high ceiling". I understood the breakdown of work and it's cost. Which is exactly what I asked for.
Words are just tools for communication. If another person was able to convey what he wanted to say, then the tool served its purpose. No need to be too critical. That's what matters, right?