I spent most of today researching what should I replace my broken OLT.
My two criteria are:
It should have warranty
I should be able to easily/quickly purchase a replacement
I found two options:
1. HSGQ E04i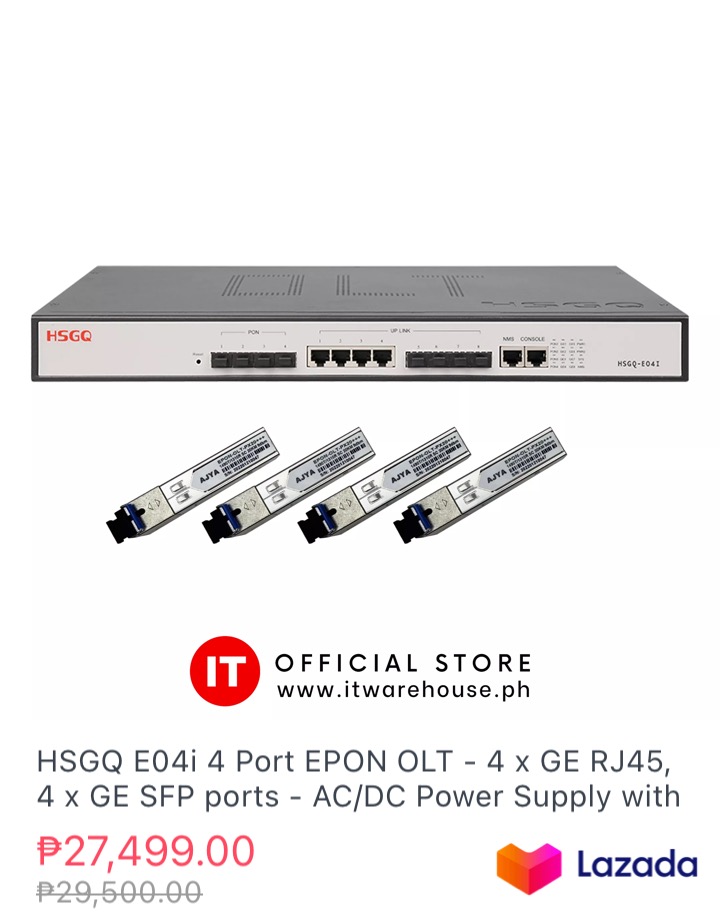 It's around the same price as my original OLT with included 9dbm PON modules. It's from a local distributor. It can be shipped the next day too!
However, when I got my original OLT. I realized, I don't need all the features it has. It's overkill for my use case of providing internet for 4 houses. The cost is too expensive, especially if I'm providing internet to more houses and I have to replace it quickly (buy another unit rather than wait for the fix).
Since I'm getting a second chance on evaluating my options, I researched some more.
More details about the product.
2. HiOSO HA7302CST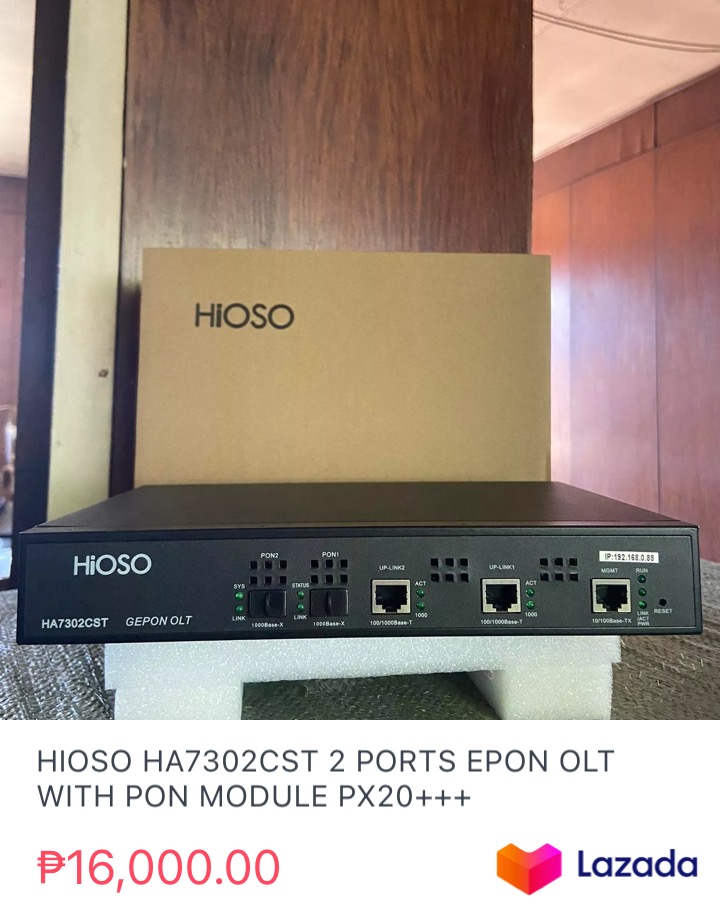 This OLT has less features and less powerful than the original OLT I got. But it's cheaper! Since I realized I need (way) less capacity that what I originally got, this seemed like the right fit.
I settled for this unit.
Fast shipping
I originally ordered this item from a store in China. Estimated delivery date was Jan 3 (almost a week). I cancelled my order after it hasn't been packed for a day because it didn't meet my second criteria of being able to replace it quickly.
I found a local distributor that has next day shipping. Their chat support was responsive with my questions too. I ordered today (Dec 28), and I got an update that it will be delivered tomorrow.
Local Distributor Warranty
The distributor provides 6 months warranty. The brand is a known in the local fiber community. I will be able to ask for support if I got stuck on an issue.
The price is 11k cheaper than my original OLT. I can buy another one if this fails and get my replacement unit right away.
More Resources
One issue I had with my original OLT is I could not find resources such as manual or firmware from simply searching the net. The product is white-labelled. Searching the product code only yields more product listing.
This is a similar case with this unit. However, since this is from OEM, I can reach out to their sales team to get things that I need.
I already reached out to HiOSO and I got the manual and firmware updates to have a better idea on how to configure this. This is a much nicer experience than being blindsided by lack of resources when things don't work as expected.
–
These reasons give my peace of mind to actually offer internet to my neighborhood.