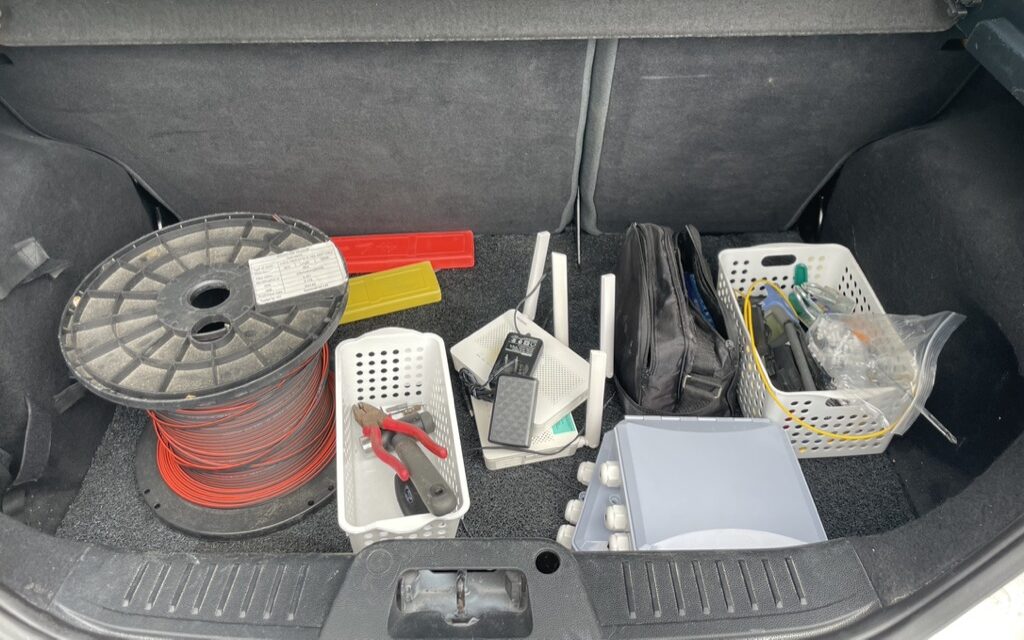 After all testing things out and making sure it works, nag-go ahead na ko and install my first NAP sa bahay ng Tita ko.
Nakalatag na yung fiber cable from my office to their house, kailangan ko na lang terminate at install ang NAP box and client modem.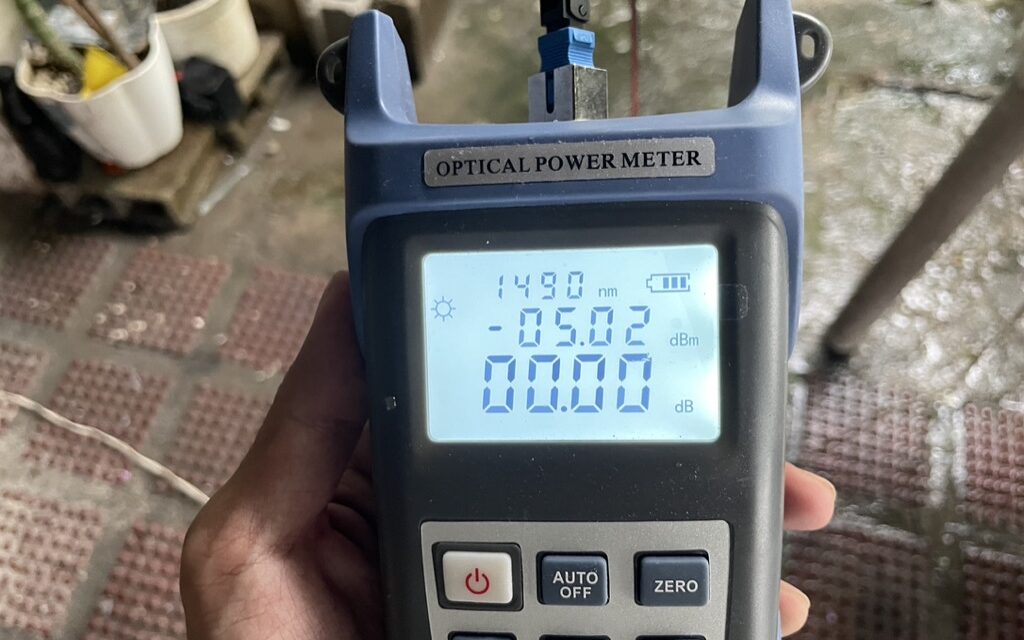 From my office, ang fiber cable na naka-drop dito ay connected sa 1:8 PLC splitter. I'm expecting around -4.5 dBm para sa input signal, I got -5.02 dBm siguro dahil distance and insertion loss.
Setting up the NAP box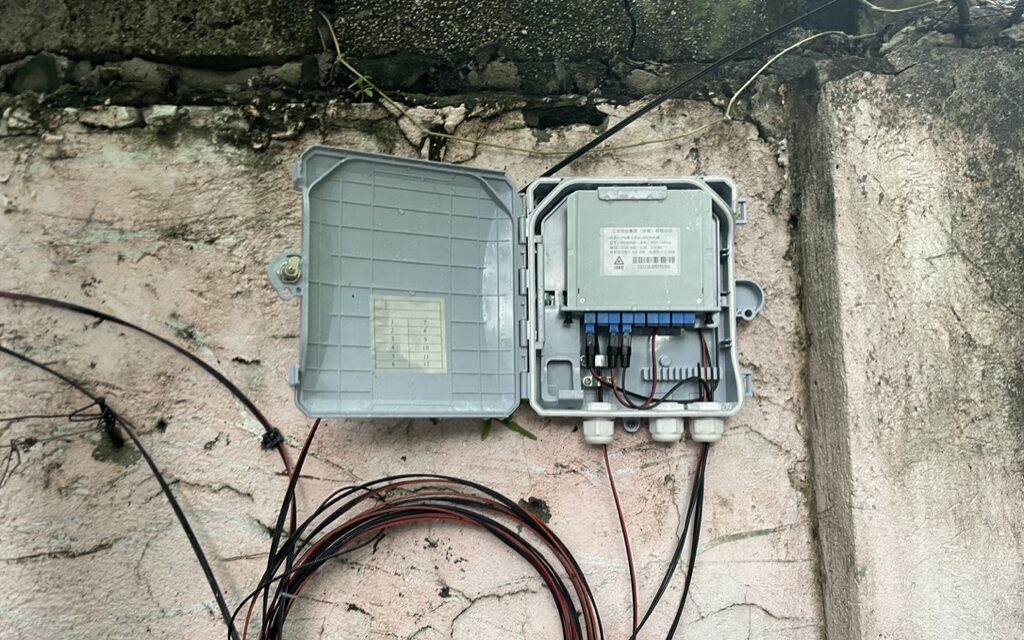 Since this is the first time, medyo messy and end result. Daming excess wire. I did not have the stomach to cut it out sa enough length kasi baka magkulang. Hindi rin maayos pag latag ko ng wire papasok ng bahay.
Na-amazed how FiberHome (PLDT contractor) installations are done. Sobrang linis. Sobrang professional. Sobrang iba sa ginawa ko haha. I tried to emulate kaso hirap e. I'll get better overtime.
Setting up the modem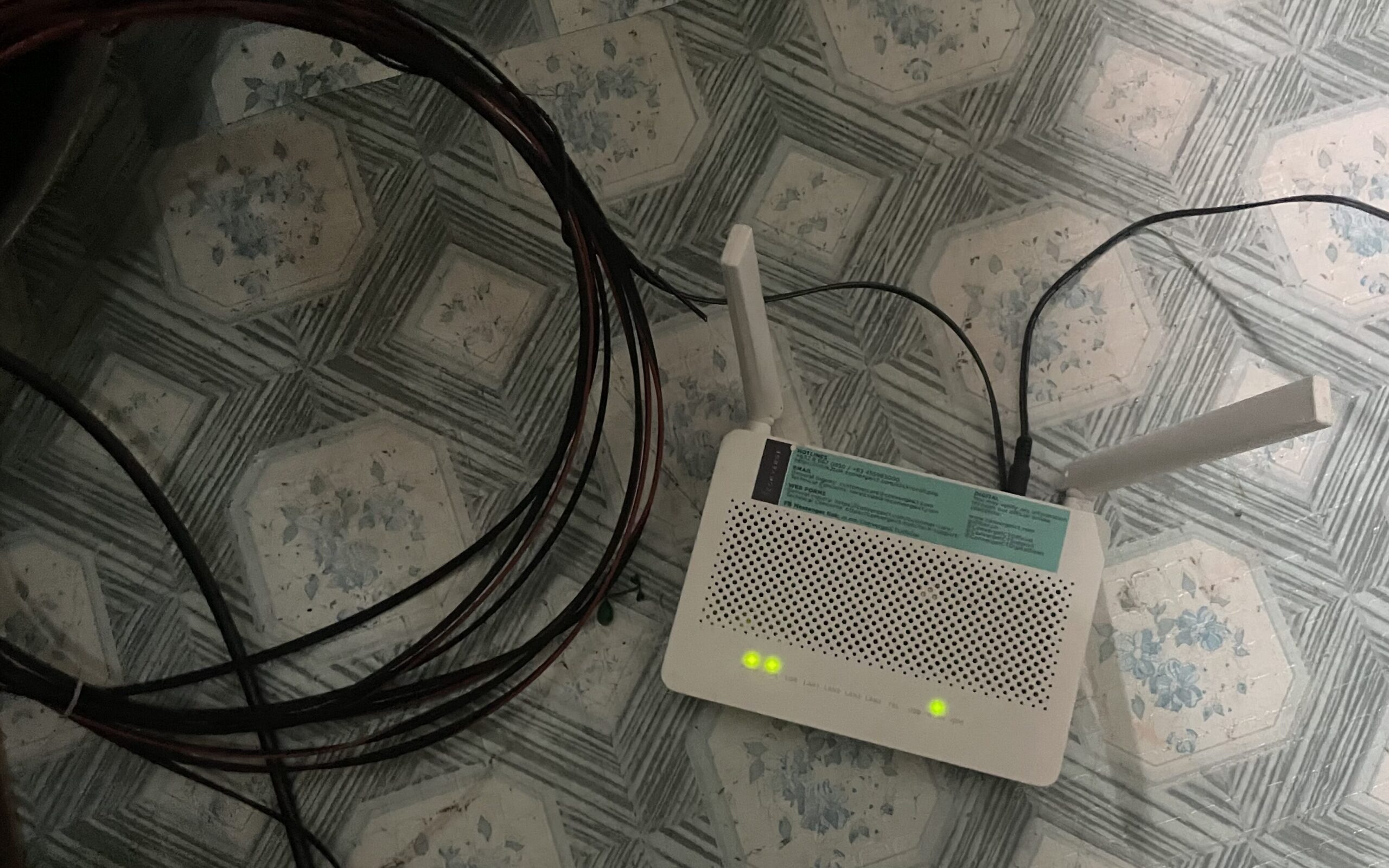 Regardless ng installation quality, napagana ko naman!
At first hindi ko napansin na green port (APC) pala yung modem na nadala ko. Ang kinabit kong SC connector ay blue UPC. When I checked yung optical power, I got -26.0 dBm. It still worked pero ang maximum threshold ay -27.0 dBm. Too close.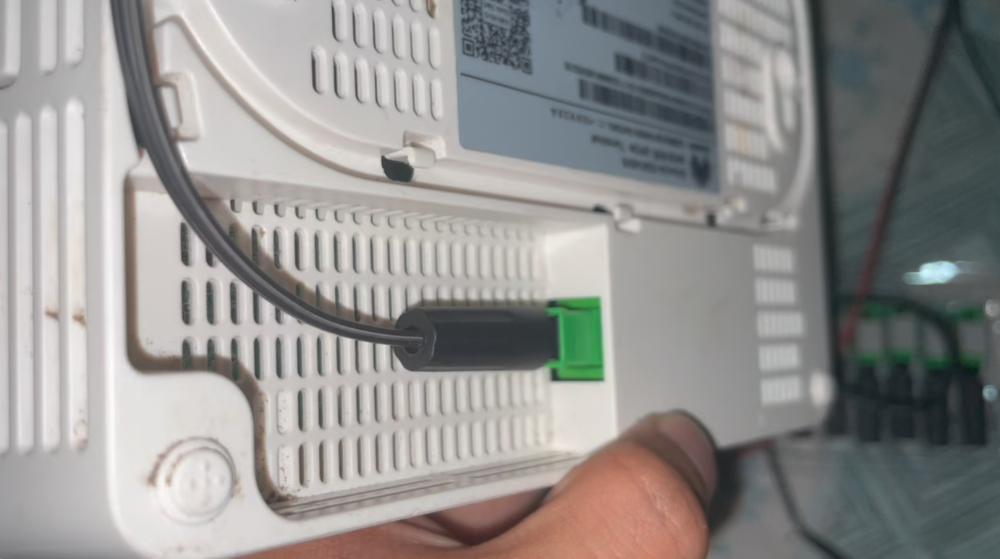 Changing to APC, nag-improve signal from -26.38 to -22.08 dBm. Still a little low than I'm expecting pero pwede na.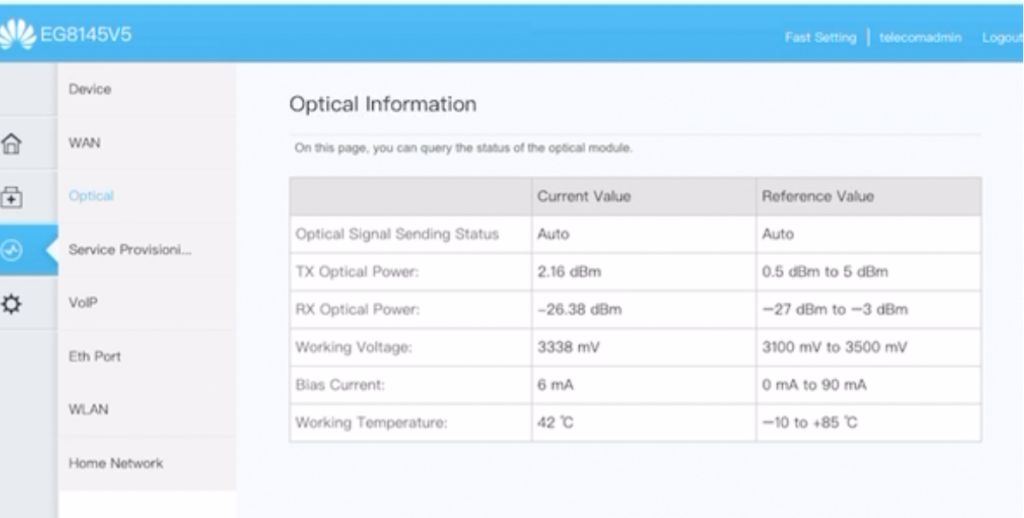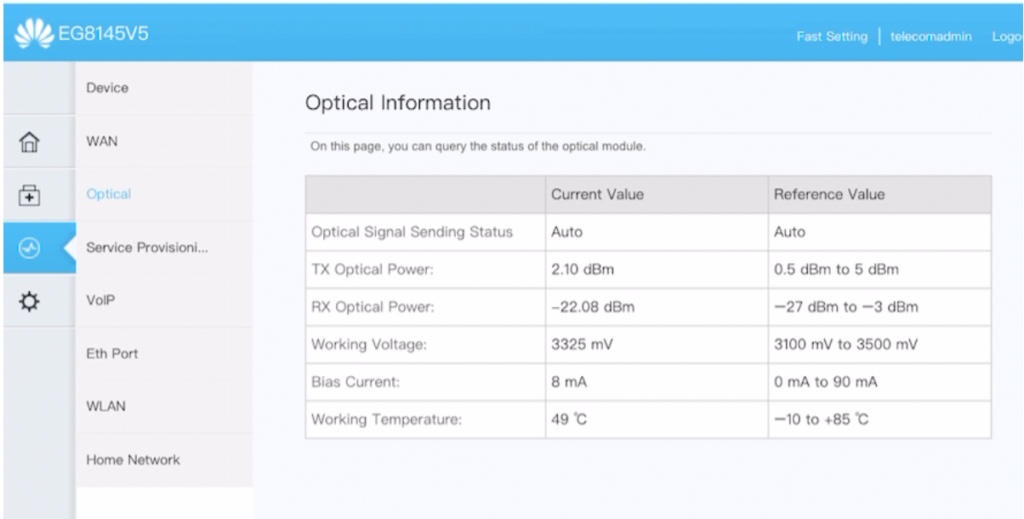 Mahirap pala mag-install ng fiber cable
I was anticipating mga 1-2 hours to do the whole thing, it took me 4 hours. Na-question ko kung worth it ba tong ginagawa ko haha. But as I mentioned sa unang post ko, this not how things are "worth". It's more of enjoying the process of installing and tinkering and acting like an ISP (kahit wannabe lang).
Tita also offered connecting yung katabing bahay nila. Literally katabi lang. I went ahead and do the same process. This time it took, less than an hour pag-latag from NAP box to house. Medyo messy pa rin but it still worked.
Overall, it was tiring pero masaya naman at may utility na yung EPON switch ko. Happy it has a use now.