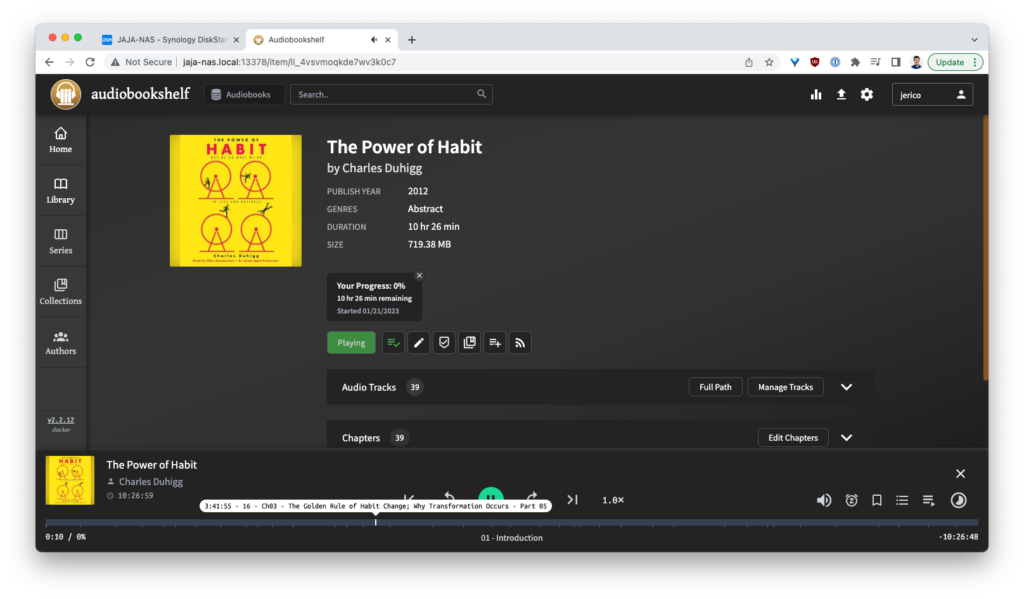 Wow. This app mindblowingingly easy to install and use.
This is for managing and consuming audiobooks. I actually gave up trying to manage my own audiobooks and subscribed to Audible instead. The issue is I only have phases on when I listen to audiobooks. It only recently started when I started driving everyday again to pickup my kids from school.
The issue I have with Audible is it's a subscription. And I don't really own books I purchased there. It's only rented until they close down.
With that concern, I've attempted to download copies of my books. But managing it as a flat file is hard. I have a folder "Audiobooks" where my audiobooks are left to be ignored.
Ang hirap kasi i-navigate. Opening it with the Music app, it will import the whole thing. Without context too, walang chapters, walang metadata.
This app solves all those. Grabe. The interface is super delightful to use to. As soon as I upload 1 book, I started listening. That's it.
Wow.